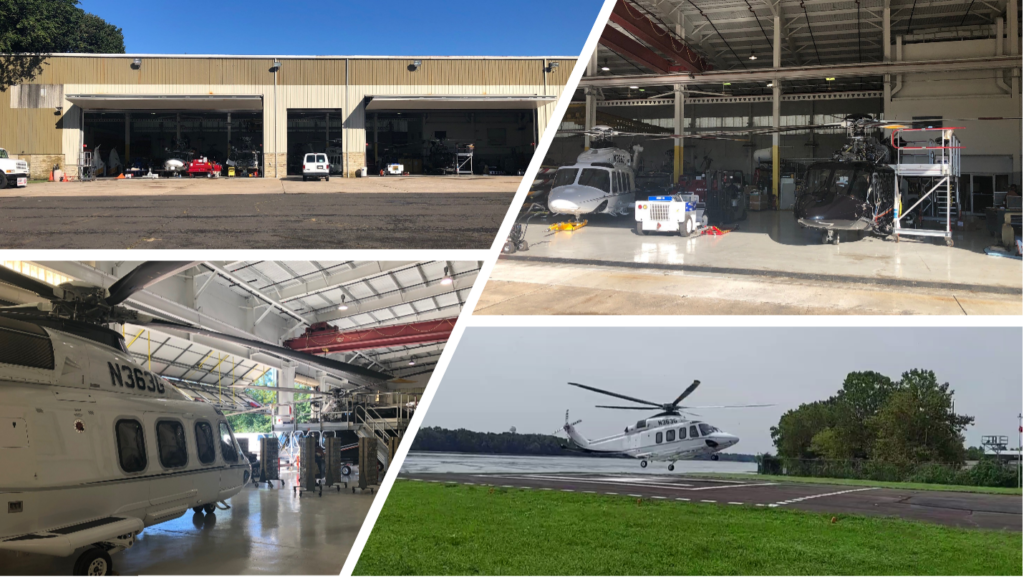 MAG Inc. has opened its new headquarters and helicopter repair station situated on the Delaware River only few minutes away from center city Philadelphia.
The new facility includes a 26,400 square foot hangar area with an inner two floor unit structure that holds several workshops and offices. Connected to the hangar is the administrative building where management staff is now located. The new MAG site has a FAA registered helipad, which is easily accessible to customers for repairs and or maintenance services.
The new facitliy expands our Repair Station by 50% in hangar space compared to the previous hangar at the Philadelphia North East Airport. With additional space , qualified technicians, and inspectors at the new site, MAG is able to service more helicopters at the same time more efficiently.
The facilty also accommodates all P21 departments that are currently servicing the OEM industry, including composite shops, kit lay-up areas, upholstery room, and parts storage. The site is conveniently located close to our major customers to which MAG, Inc. provides both MRO work and interior's installation services. MAG Inc. President Massimo Pugnali stated, "The opening of our new headquarters and repair station will better serve our customers, whether they are servicing their aircraft, installing new cabin interiors, or refurbishing existing interiors. And, with the additional space, MAG can accommodate more customers, feeding the growth of the company as a whole. Very importantly, everyone at MAG, Inc. is excited to be working together under one roof as one team."