With over 45 maintenance bays and 65 certified technicians MAG has become a leading provider of maintenance services.
The maintenance activity is part of the Customer Support services offered by MAG to its customers, services which also include the issuance of SBs and support for technical publications relating to their STCs and sale of spares parts. All support requests for MRO can be addressed to MAG by the CSS section, filling out the ticket. The request will be immediately taken in care by MAG team and managed for a prompt reply.
MAG counts among his customers general aviation, corporate aviation, law enforcement, US and Italian government and military.
With three main maintenance bases in Monteprandone (Ascoli Piceno) – Centre-South area of Italy, Reggio Email -North area of Italy and Bensalem (Philadelphia) – US, MAG provides complete MRO support, base and line, to the customers, being EMAR145, EASA and FAA Part 145 certified, with optimized turnaround times and competitive costs.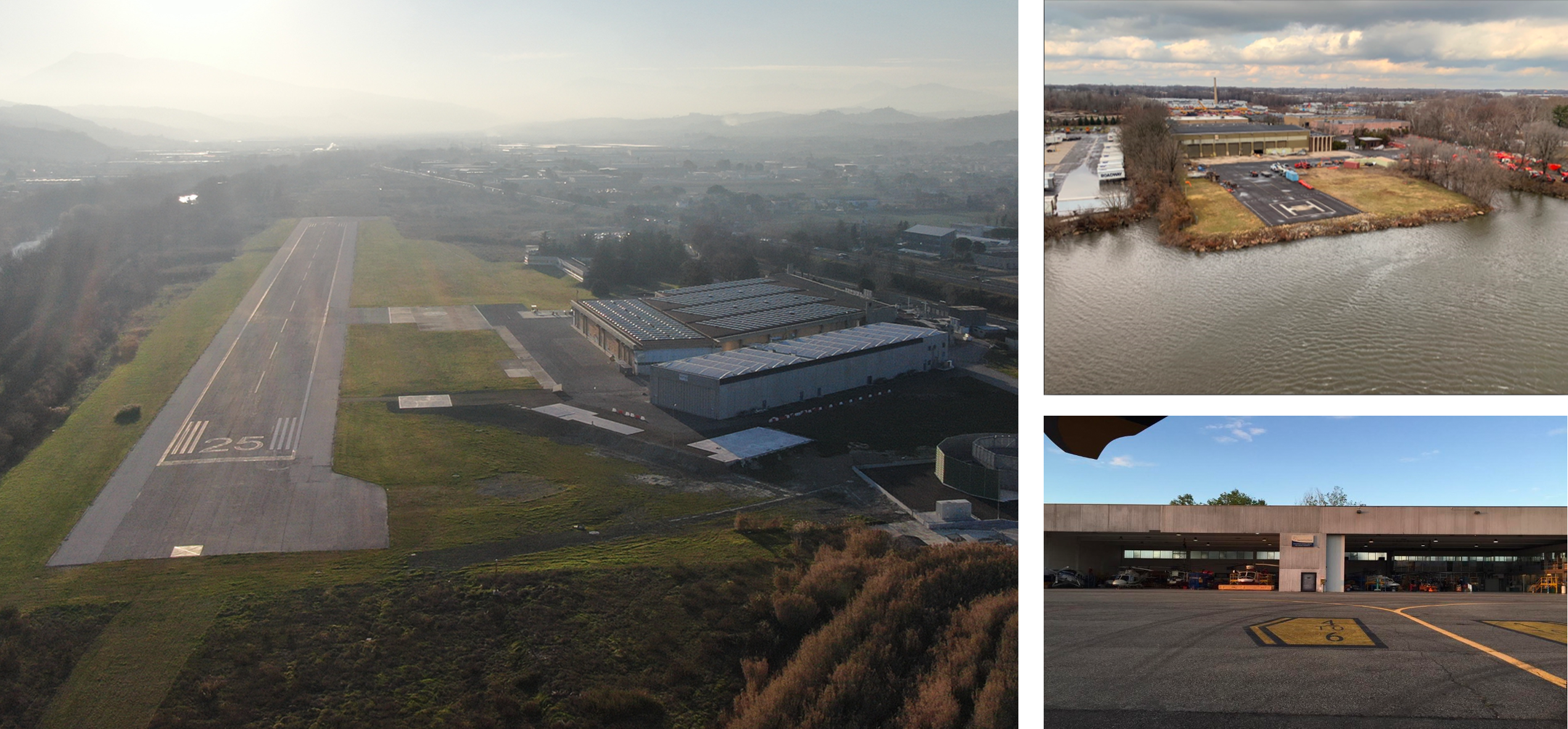 Monteprandone plant represents a full-service center with domestic and international capabilities. Positioned at the private Tronto's helipad and airfield, in the Marche region, it is responsible for providing maintenance services for government and private fleets and has become over the years the recognized market leader in the supply of maintenance, repair, avionics upgrades, mission system integration, modifications, refurbishment, paint, flight testing, technical appraisals of used helicopters and logistic support.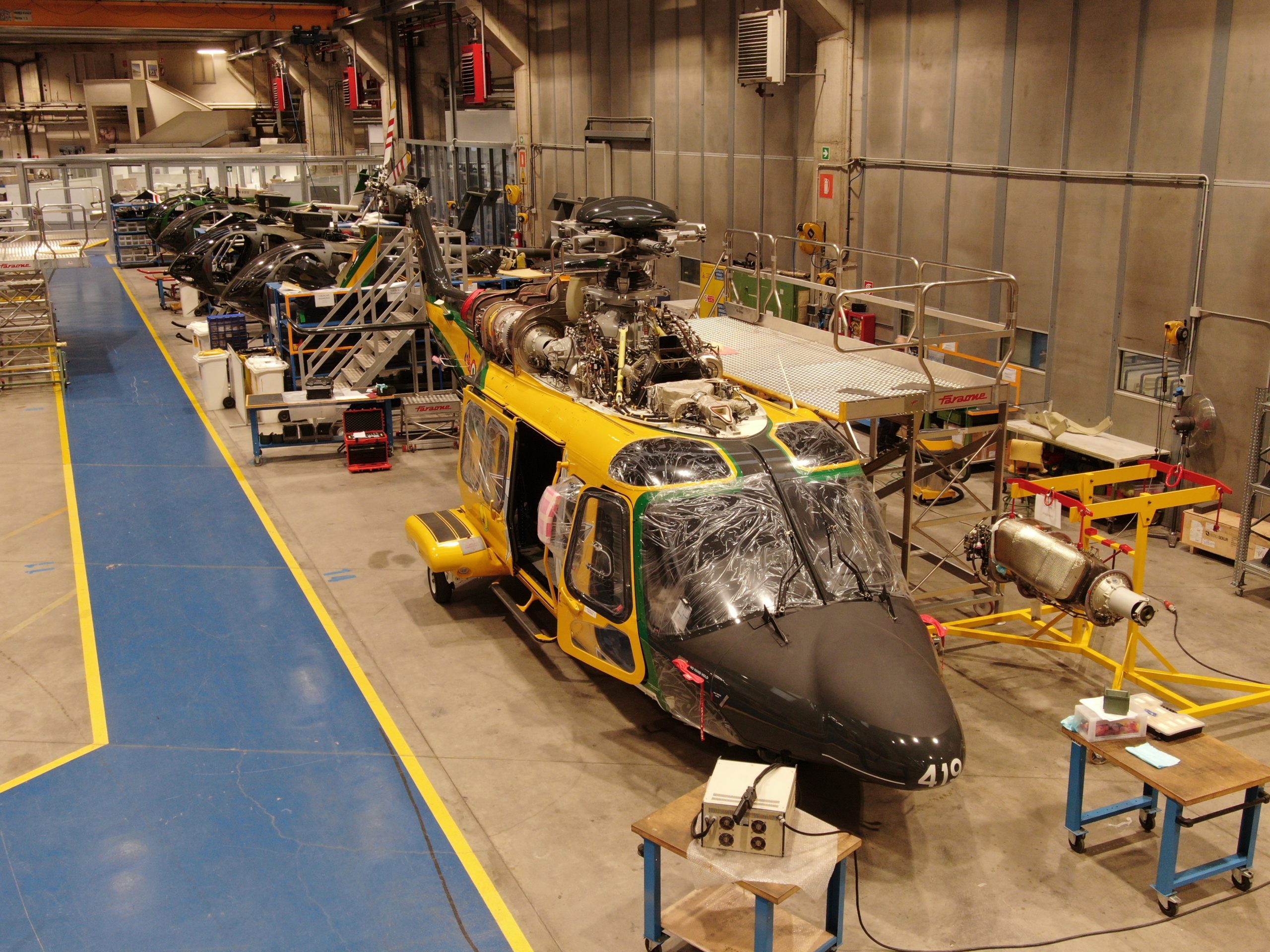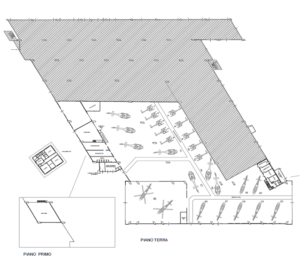 The runway, managed by MAG, is currently 1.500 meters long, 800 of which asphalted and allows easy landing of helicopters and small airplanes. The entire area is fenced with surveillance 7/7 -24/24 by MAG staff.
The area of Monteprandone dedicated to maintenance services is approximately of 5.000 square meters with three paint booths capable of performing livery change services on medium helicopters up to 10 tons.
With the acquisition of Euroavia on November 2022, MAG has consolidated and strengthens its position as Italian leader in the helicopter maintenance market, extending its presence to the entire national territory.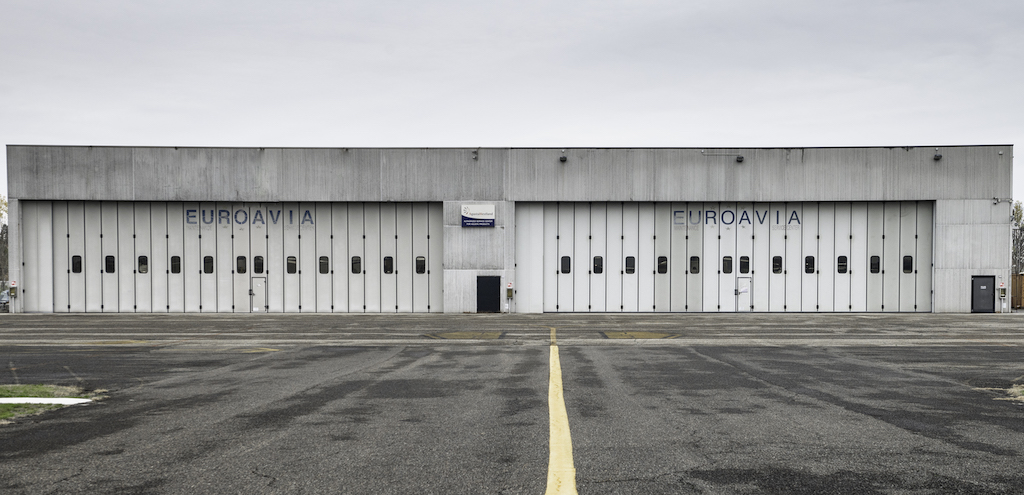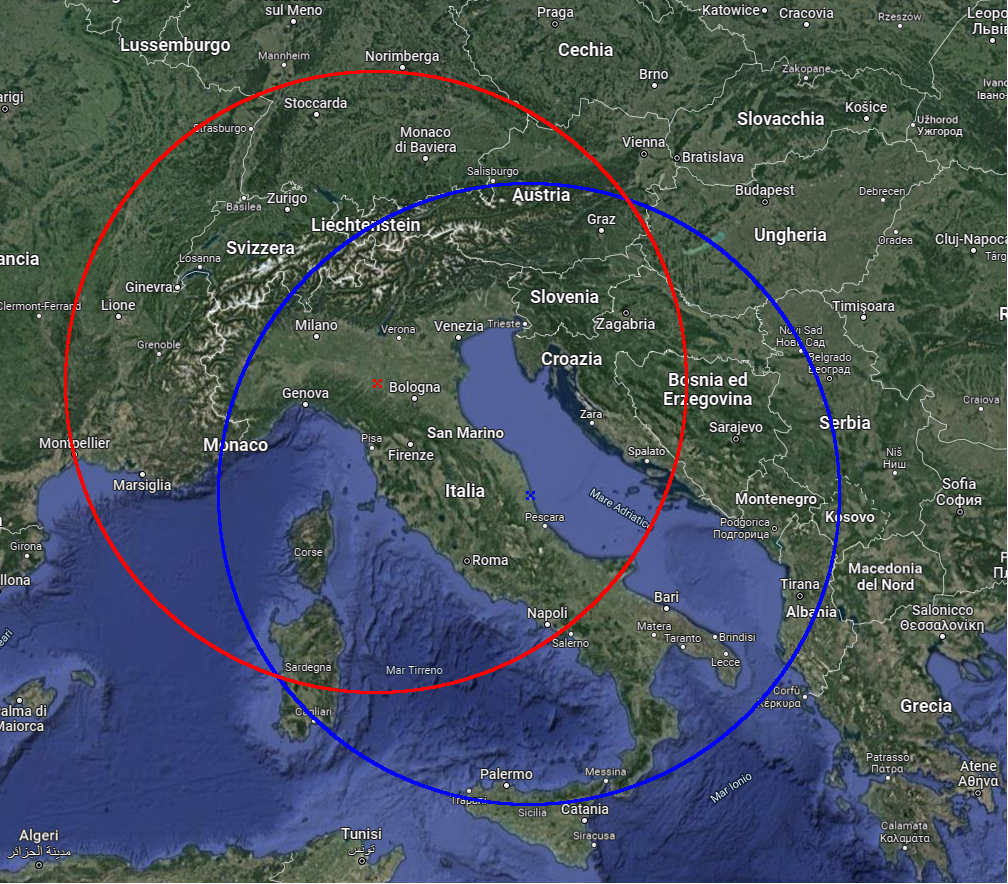 With two hangars for a total of 1,500 square meters located at Reggio Emilia Airport. During the2023 is planned the construction of a third hangar with increase Euroavia's maintenance capacity by more than 50%.
The new Bensalem site is beautifully situated on the Delaware River with its lush green riverbanks at eyesight and central location, it is only few minutes away from major highways and about 20 minutes away from center city Philadelphia. It is composed of a hangar area with an inner two floor unit structure that will hold several workshops and personnel offices. A bonus to the site is that MAG will have its very own helipad, which is easily accessible to the customers for their repairs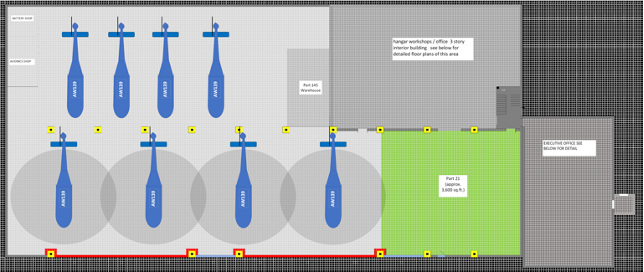 The two Italian bases can provide MRO activities on:
MD Helicopter: NH500
Leonardo S.p.A.: AW109, AW119 Family, AB139 / AW139, AW169*
Agusta/Bell: B/AB206, B/AB212, B/AB412

*under certification
Bensalem's base can provide MRO activities on:
Leonardo S.p.A.: AW109/AW119 Family, AB139 / AW139
Bell Helicopter Textron Canada: 429, 505
AIRBUS Helicopters: AS350B2 / AS350B3
Sikorsky: S-76 A, B, C, D